8 Essentials for Breastfeeding Moms
First of all, let me say: Congratulations!!! Congratulations on the baby and your decision to breastfeed. That is awesome! I have breastfed 5 babies, and I am currently breastfeeding one right now as I am writing this. I have found that there are some things that are essentials for breastfeeding.
There are a ton of products out there for breastfeeding moms. When you are a new mom, you may think that you need them all, well… you don't. Truth is, there are only a handful of things that I feel like are true necessities when you are breastfeeding.
Don't forget to grab your free breastfeeding eBook:
This post contains affiliate links meaning that if you click on my link and make a purchase… I will receive a small commission. Here's my full disclosure.
So, What do I really need while breastfeeding??
You need to buy a really good breast pump. Trust me on this one. I have tried to go the cheap route, and all I can say is that you get what you pay for! So to avoid all the frustration, buying a good brand is key!!
Another good option is the Willow Pump. I haven't tried it myself, but I wrote a short review on it based on what I have read. It's a good option if you want to be able to do more while pumping. Instead of being tied down to a chair or the bed.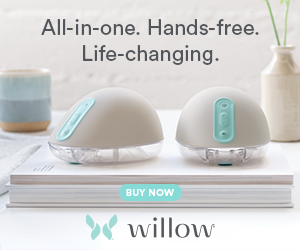 Read this post for more info on the Willow Pump: All You Need To Know About The Willow Pump
Or… if you're not sure how much you're going to use a breast pump. Grab a Haaka pump. I don't pump very often because I am at home all day with my little one, and I just tote him along everywhere I go. So, instead of purchasing an electric breast pump, I went with a manual Haaka. It's a must-have for those first few months for sure!
And… it's ridiculously affordable!
Every nursing mom needs some good nursing pads. These are washable so you don't have to keep buying tons of disposable ones! One purchase and you are set.
I bought reusable nursing pads with this baby… best. purchase. ever!
I love my boppy pillow (which my baby is currently laid across right now). It is so convenient. I have had one for each of my 5 babies. It is always my most used item. Plus, it is multi-purposed! It goes beyond just breastfeeding!
I can't stress this one enough. Those first few weeks of breastfeeding… you will need this. It will become your best friend!!!
This is my #1 favorite nipple cream for breastfeeding. I have used several different brands throughout the years, but with #5 I decided to give this one a shot. It was way above and beyond my expectations!
I used Earth Mama's Nipple Butter from day 1 in the hospital. I put it on after each feeding, and I had less soreness and almost no cracking! Usually, those first few weeks can be pretty brutal.
Related Post: The Best Nipple Creams for Breastfeeding
Get a good nursing cover. This one is used as a scarf, car seat cover, highchair/cart cover, and nursing cover! Can't beat that! ( and they have super cute prints.)
If you plan on pumping and storing breastmilk, you need something for storing the milk itself. These are great.
(If you're using a Willow Pump, they milk is already pumped into easy to store breastmilk bags!)
Get a comfy and cute nursing bra. You want something comfortable, but something that isn't too frumpy. After you have a baby you will live in your PJs for a while. (at least I did) So having something cute to wear helps you feel a little better about yourself.
I only recommend buying 1 or 2 for now because you won't really know what fits properly until after you've had the baby.
Breastfeeding changes the size of your breasts… sometimes drastically. So, waiting until after your milk has come in will help you to get a better fit.
I bought my nursing tanks when I was pregnant. I wore them throughout my entire pregnancy and even after my babies stopped nursing. (Shhh… they are comfortable!) They are handy for nighttime nursing as well.
Are these all really essentials for breastfeeding?
All these things are essential in my opinion for a breastfeeding mom. There are a ton of great products out there for new breastfeeding mommas, but in my experience… you don't need all the things. Narrowing your list down to these 8 items will be easier on your bank account… and easier on you. You won't be bummed out from spending so much $$$ on things you're not even using.
What are your favorite breastfeeding essentials?
Leave them in the comments!
And… don't forget to grab your free breastfeeding eBook if you haven't already.